Several lines of evidence suggest that some probiotic bacteria can stimulate Th1 cytokines and suppress Th2 responses,thereby may offer a new way of preventing or treating allergic diseases. Some probiotic strains also display potent immunemodulatory properties at the skin level and suggest that the probiotic supplementation might be useful in the management of atopic dermatitis and dry skin.
Atopic dermatitis facts:
●More than 15 million people in the United States have symptoms of atopic dermatitis.
●Atopic dermatitis occurs in 5 to 25 per 1000 people.
●Up to 15% of population may suffer from atopic dermatitis during childhood.
●Males and females are affected equally.
●Atopic dermatitis accounts for 10% to 20% of referrals to dermatologists.
●Atopic dermatitis starts early in life - 9 out of 10 people with it develop symptoms before age 5.
●People who live in urban areas or low-humidity climates have a higher risk of atopic dermatitis.
AAP-2 has the features listed below:
●Alleviates the allergy related diseases by clinical trails.
●Regulates the intestine permeability and balances the ecology of intestinal bacterial flora.
●Improves immunity along the intestine linings.
●Alleviates inflammatory reactions in the intestines.
●Reduces local/systematic allergic reactions and the subsequent cytokine production.
●A double-blind, prospective, randomized placebo-controlled study was conducted on 220 childrenaged 1-18 years with moderate-to-severe AD.
●The study shows a supplementation of probiotic AAP-2 may be effective in reducing the severity of AD than the placebo group (P < 0.001), and this difference -remained even at 4 months after discontinuing the probiotics.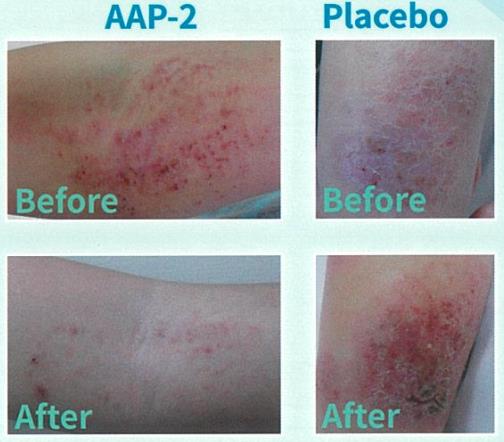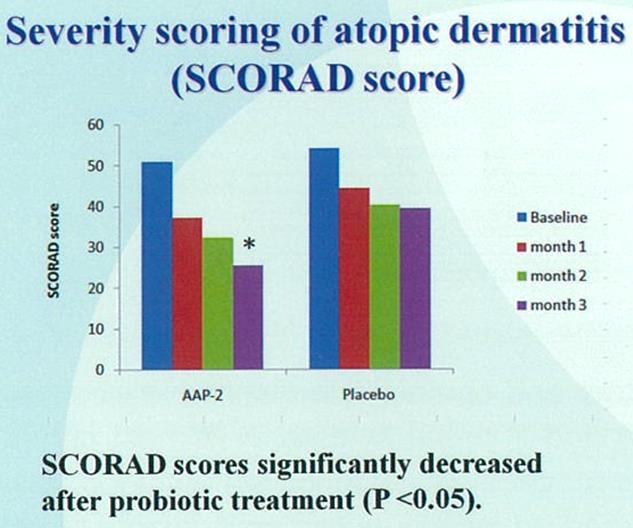 Patents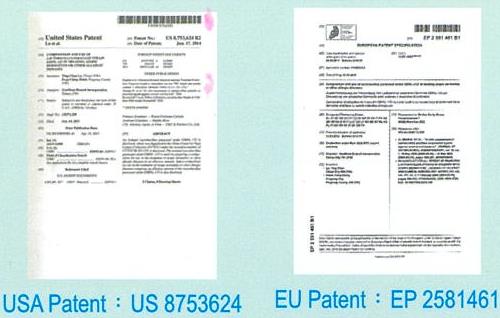 Product Information:
●Shelf-life: 2 years
●Supplement: Capsule, tablet, sachet
●Increase the added-value of the original product : AAP-2 can be addedinto fermentation products, snacks, milk (resh/powder) drink, andcosmetics
Targeted users:
●Alergy patients (atopic dermattis, uticaria, eczema, psoriasis..)
●Seasonal allergy patients
●Allergy prevention in infants and children