Normal microbes colonize on skin can maintain skin barrier function. Dysbiosis and loss of microbial diversity of skin cause many human diseases, e.g.acne, atopic dermatitis, psoriasis, etc. Many studies showed that topical application of probiotics strain can inhibit pathogen colonization, balance skin microbiota and immunity, protect UV- and free radical induced cell damage and promote wound healing. "Safe and allergy-free" probiotic applied topically can build up your skin health and younger.
GMNLB-653 strengthens the skin's ability to self-repair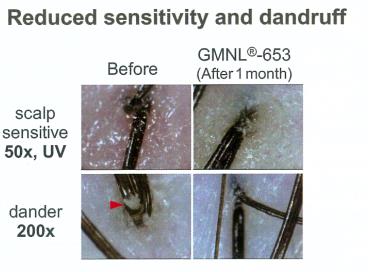 Targeted users:
●Suitable for all skin types, especially for sensitive skin.
●Skin conditions: acne, pimples, psoriasis, atopic dermatitis,asteatotic eczema, aging skin, etc
●Scalp conditions: itchy, greasy/dry, flaky, irritated scalp, or hair loss.
Potential commercial applications:
●Dosage form: powder
●Recommended for skin care products: face wash,shampoo,body wash,etc.