Over 60% of people in the US are either overweight or obese
Obesity is a major international problem and Americans are among the heaviest people in the world. Obesity is a leading cause of United States morality, morbidity, disability, healthcare utilization and healthcare costs. It is likely that the increase in obesity will strain our healthcare system with millions of additional cases of diabetes, heart disease and disability.
Probiotics help to control and manage body weight
· Human originated bacteria, Lactobacillus rhamnosus PL60, produce conjugated linoleic acid and show antiobesity effects in diet-induced obese mice. Biochimica et Biophysica Acta 1761 (2006) 736- -744
· Effect of Lactobacillus rhamnosus KY-3 and Cellobiose as Synbiotics on Lipid Metabolism in Rats. J Nutr Sci Vitaminol, 50, 330-334.2004)
·Effect of Lactobcillus acidophilus supernatants on body weight and leptin expression in rats. BMC Complementary and Alternative Medicine 2008, 8:5
GenMont functional probiotic GM-020 is one of the most beneficial probiotic bacteria. GM-020 can effectively improve total cholesterol and body mass. It's a non-pathogenic gram-positive bacteria.
Effective weight management support: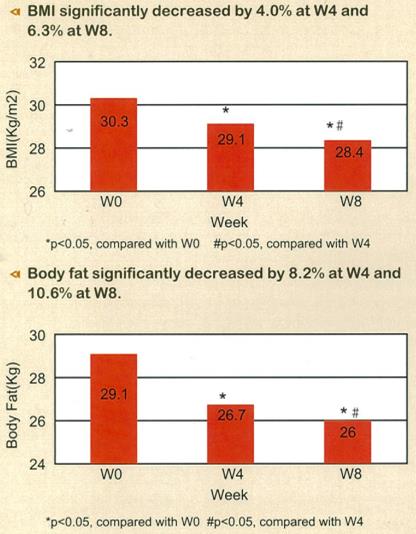 Potential commercial applications:
● Get fit and lose weight: capsules, sachets, tablets
● Increase the added-value of the original product : Probiotic GM-020 can be added into fermentation products, dietary supplement, milk (fresh/powder), tea and sports drinks to enhance the nutrition values
Features
● Effective weight loss
● Body fat reduction
● Figure improvement
● Natural & safe & No side effects
Targeted users:
●People who want to lose weight
●People who want to keep in good shape
●People who participate in a lot of social eating: helping detoxify the body burdened by excessive meats, sea foods and egg yolks...
●Patients with cardiovascular diseases such as atherosclerosis and coronary heart disease can take GM-020 as a diet supplement.